Ann Howell, REALTOR®
Austin Metro Area Expert
HOPE-Help One Person Everyday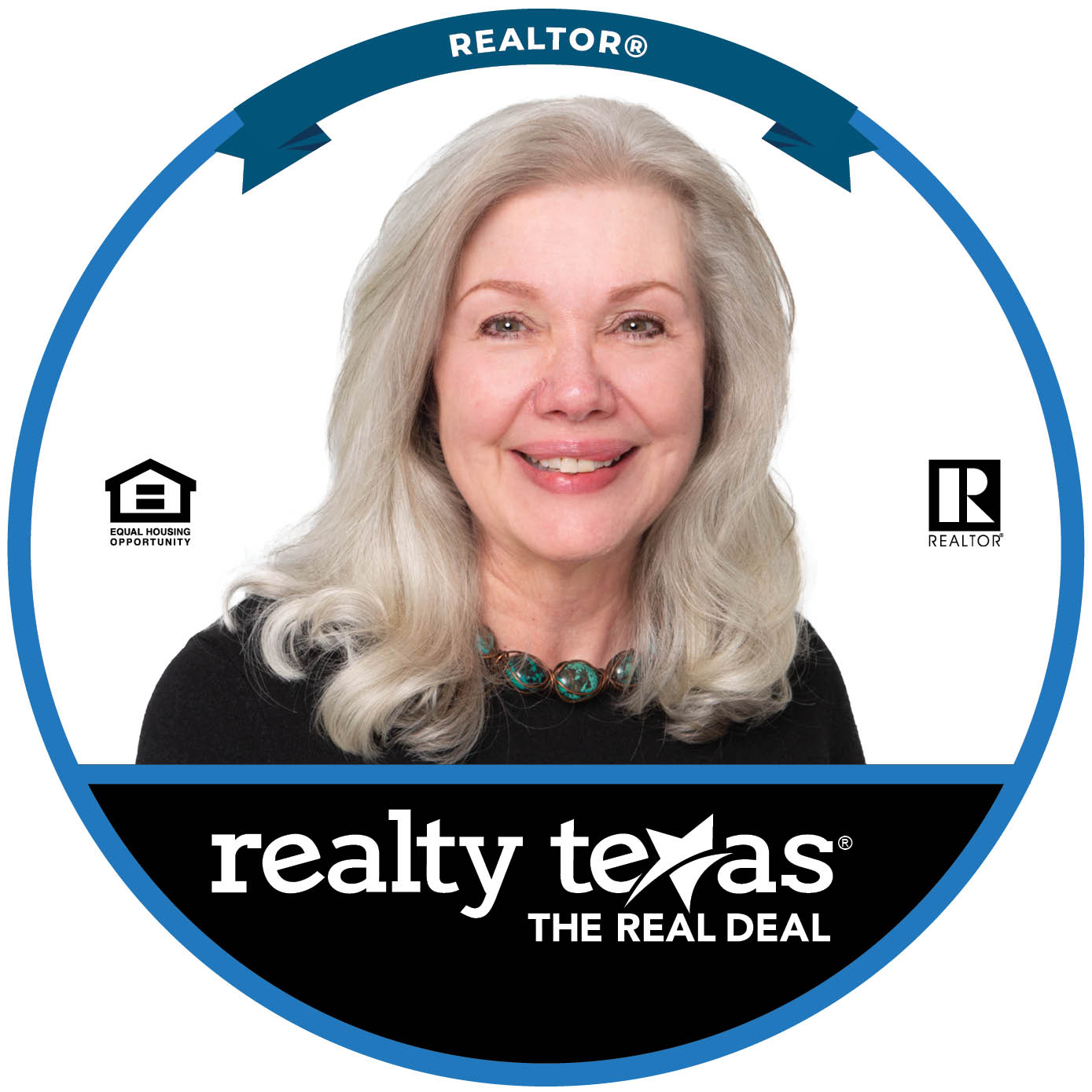 Ann Howell
HOPE-Help One Person Everyday
14 Years Experience
19 Transactions Closed
Ann is a Texas girl, born and raised. Most of her children and grandchildren live in the area and family is of primary importance to her. She and her husband have worked together in life and business, with a mind to support others, whether family, business clients or friends. She has worked in other positions outside of real estate, always outward facing, volunteering, partnering with clients, even though challenging times, helping them achieve their goals. Regarding real estate, Ann has purchased and sold her own homes in DFW, Austin, Bryan, Houston and Corpus Christi as well as managed her personal lease property. She has held positions of assistant to other brokerages and been assistant/representative to DR Horton in the Austin and DFW areas. I am most impressed with Ann. She listened and validated my goals, maintaining harmony and goodwill. Ann helped me refocus on my goal when I got off track. She was consistent in her communication with other agents, lenders, title companies making it a smooth process, enabling my transaction close on time. Her business practices are most professional. If you are looking for a person you can trust, then you will love working with Ann Howell. I would work with her again.
HOPE - Help One Person Everyday. Everyone matters. I hold the client's interests above mine and the brokers. There is a team of professionals that support me and bring value to our clients' experience. Treating parties honestly and fiducially, with consistent communication, the transaction is smooth and closes on time.
Buyers, Landlords, Tenants, Austin MSA, Residential Leasing, Residential Sales.
REALTOR®
REALTOR® is a federally registered collective membership mark which identifies a real estate professional who is a member of the NATIONAL ASSOCIATION OF REALTORS® and subscribes to its strict Code of Ethics.
Commitment to Excellence Endorsed
If you are considering buying or selling a home, work with a REALTOR® who has earned the Commitment to Excellence Endorsement (C2EX) indicates a REALTOR®'s commitment to achieving the highest level of professionalism in the business.
Graduate, REALTOR® Institute
An increased knowledge and skills in a broad array of technical subjects and the fundamentals of real estate.
Accredited Buyer's Representative
REALTORS® that have met strict educational and practical requirments set by the Real Estate Buyer's Agent Council (REBAC).
Real Estate Negotiation Expert
The certification is awarded to REALTORS® who have completed strict and educational training that gives REALTORS® the tips and tools that need to be skillful advocates for their clients.
Seniors Real Estate Specialist
Knowledgeable on reverse mortgages, real estate planning, 1031 exchanges, and housing options and have been educated on all aspects of 50+ buying and selling.
Military Relocation Professional
REALTORS® who earn the MRP (Military Relocation Professional) certification know how to work with military personnel and veterans to find housing solutions that best meet their needs.
New Home Construction
The New Home Construction certification course ensures that a REALTOR(R) can safely step any buyer through the purchase of a new home from start to finish.
At Home With Diversity
Relays to the public that those certified have been professionally trained in and are sensitive to a wide range of cultural issues.
Commitment to Diversity, Equity, and Inclusion
This program sets the bar of awarness to a new level of commitment to diversity, equity, and inclusion.
Agent MLS Subscriptions
MLS Code
MLS Name
Association
Agent Name
Status
Austin Board of REALTORS®
Bastrop County Board of REALTORS®
Fort Hood Area Association of REALTORS®
Four Rivers Association of REALTORS®
Temple-Belton Board of REALTORS®
Victoria Area Association of REALTORS®
Williamson County Association of REALTORS®
Houson Associantion of REALTORS
Houston Association of REALTORS®
About Realty Texas
Realty Texas is an exceptional brokerage. The client's interests are above all others. Realty Texas offers excellent continuing education and support for their staff/agents. They adhere to our Code of Ethics and stay in compliance with Texas Real Estate Commission. I am proud to be a Realty Texas agent.